XueTing was born in China. She came to Singapore at the age of 15. She completed her O- and A- level at River Valley High School. She received her Bachelor Degree from SIM in Accounting and Finance.
Interest In Chinese Language & Literature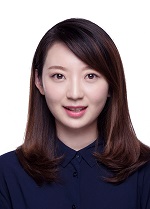 With her interest and passion in Chinese culture and literature, XueTing scored A1 for her O-Level Higher Chinese. She went on to Junior College and acheived A1 again for Chinese Language & Literature at H2 level.
Interest In Education
XueTing enjoys teaching children. She worked for 2 years in Berries, a learning centre specializing in teaching Chinese language and culture to children. She started doing private tuition when she was approached by parents from primary and secondary schools. She became a full time private tutor in 2016. She has taught students from primary, secondary and IB schools. She also has students from non-Chinese speaking families.
Teaching Methodology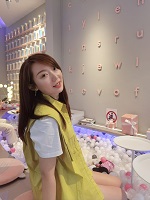 For Primary 1-4 students, XueTing sparks their interest by playing self-made vocabulary card games and role-playing. XueTing also tells Chinese stories and provides books outside of the curriculum for them to read.

For Primary 5-6 and secondary school students, XueTing discusses with them current issues and highlights the exam focus. Whenever necessary she will recommend suitable external books. She uses different teaching methods based on students' learning competency. She teaches them examination skills to focus on grades improvement.
Learning Through Friendship
XueTing is a very amiable person. Her patience and enthusiasm are the main encouragement to the students. Students are motivated to learn when they like the teacher. Her aim is to help all students get good results, with the hope to erase the mindset that learning Mandarin is difficult.